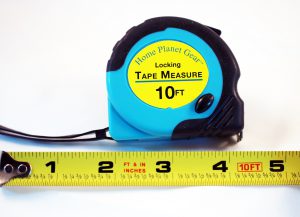 A tape measure is a very basic tool. It can used in a wide variety of ways from people of all walks of life. It's actually simple to use and proves to be very valuable when we need to accurately measure an item for a project, craft, remodeling, moving or any number of other uses.
Sometimes, however, the measuring part can be confusing. Adding up feet and inches and fractions of inches can cause any of us to pause while we consider it all.
Well, we found a practical guide to help when it comes to reading a tape measure. This article is provided by a web site called The Spruce.
How To Read A Tape Measure
"Reading a tape measure is easy once you learn a few basic tips.
"In fact, if math makes you nervous, have no fear. It has little to do with mathematical calculations. It is more about combining basic fractions with an understanding of how the hash-marks work on today's tape measures."
"Start With a Few Common Tape Measure Features" …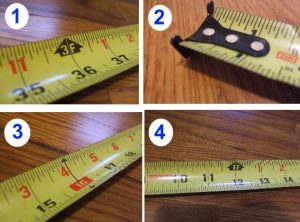 You can read the full article here: